The Boy Who Followed His Father Into Auschwitz – A True Story
This true story about the holocaust is a difficult read because of the subject matter and I keep having to put it aside for a few days, before attempting it again. It's well written and researched and goes into great detail, which makes it informative but also horrific. A Jewish family are split up, the mother and daughter are taken to a death camp, another daughter escapes to Britain, a son to the States. The book follows the life of the father and his eldest son, who survived six years in five different concentration camps.
While it is worse than the worst horror movie, it is tempered throughout by incredible moments of courage, survival, optimism and hope.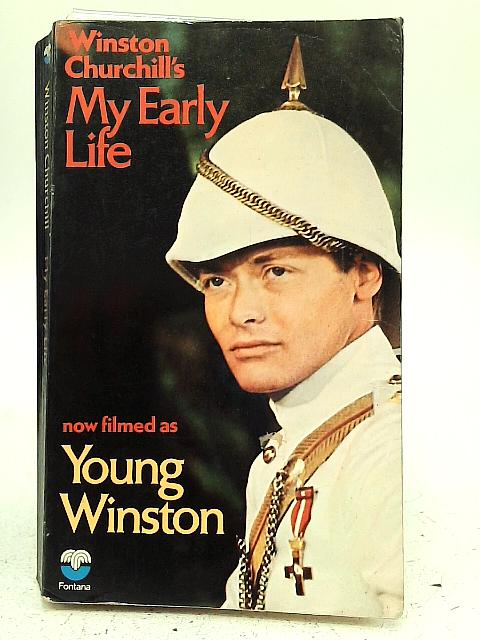 A fascinating autobiography of Winston's early years. It focuses on his upbringing and schooling for about a third of book, and then, quite sharply he seems to plunge straight into war. I'm just a few pages before the end of this one. It reads in some ways like a war novel, with lots of action and descriptive battle scenes. The highlight has to be when he escapes from a Boer prisoner-of-war camp, is wanted dead or alive and goes on the run, with just a bit of chocolate in his pocket. I like Churchill's smooth, soothing and mesmerizing prose. He could write up a telephone directory in his own words and it would read like a dynamic, inspirational speech.
From Boer battle to Dinosaur war, this is the second book in the Jurassic Park series. I prefer the scientific revelations, the ideas, the dialogue and conversations between characters, to the prolonged action scenes with dinosaurs. I should have read the book before seeing the movie. I keep seeing the movie in my mind while I'm reading the book. Not always a bad thing but dinosaurs are better seen 'in action', rather than read about. Still, without the book, there would be no movie and it's still an exciting read.
I've just finished this. The author has a witty and clever style of writing and is able to put you on an emotional roller coaster throughout. It starts off with an elderly lady, Flo, who has a fall and is waiting to be found on the floor of her flat. Then there is a flash back, until the end of the book. She has a friend called Elsie and there is a sinister man from her past who moves into an apartment close by. Its characters are full of life and there is a lot of banter between them. The story is original, fast paced, exciting and full of twists and turns. Though, I did guess the major twist at the end, right from the beginning.
The Devil Rides Out – The Second Coming
Paul O'Grady was a drag queen in the 70's, miming to songs and then doing stand up as Lily Savage, in the 80's, before he became a T.V presenter with his own successful shows. He originally comes from the same neck of the woods as I do, so it was fun recognising all the places he talks about in the book. He has had a haphazard, chaotic lifestyle, and in this second auto biography, he is looking for a way out of his working class existence by running head first into each new adventure. The book details his many, varied, interesting and sometimes unappealing, challenging and downright shocking jobs on his way to stardom. He appears to work and play with equal fervour. The book is vividly descriptive, witty, funny, sad and scathing, all at the same time. Unputdownable.