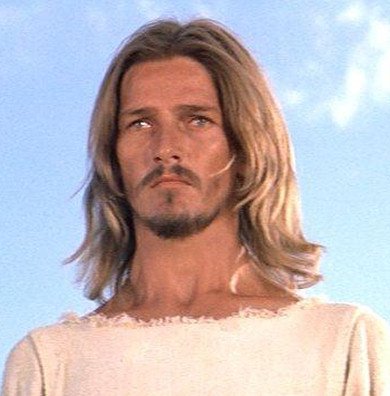 Ted Neely was born in Ranger, Texas in 1943. As a young man, he formed a band called 'The Ted Neely Five'.
He played the lead in two productions of 'Hair' and also starred in a production of 'Tommy', which led to him performing on Broadway in 'Jesus Christ Superstar,' but not as Jesus. He had originally auditioned for Judas but became part of the chorus and understudy for Jesus instead. He played the title role in the L.A stage version and eventually the film version of 'Jesus Christ Superstar' in 1974, where he met his wife, Leeyan Granger. (She was one of the dancers in Simon Zealots and King Herod's Song). They have two children, Tessa and Zackariah. He received a Golden Globe nomination for best actor and New Star Of The Year.
After his success on the big screen, he released a solo album and sang in 'Sgt Pepper's Lonely Heart Club Band on the Road' and appeared on T.V, with his band. He returned to the stage to reprise his role in Jesus Christ Superstar in the late seventies.
As well as releasing solo and collaborative albums, he became songwriter, arranger and producer for many well known artists, including Tina Turner, Ray Charles, The Kinks and Meatloaf. He also wrote musical scores for movies and T.V series, including A Perfect Couple 1979 and NBC's Highway To Heaven. He returned to playing with his new band 'Pacific Coast Highway' in the late seventies.
To celebrate the 20th anniversary of the original film, the 'A.D tour' of 'Jesus Christ Superstar' ran from 1992 to 1997. He played Jesus a reputed 1,700 times. (It's obviously a bit more than that now)!
In 1999, Ted played in rock musical, 'Rasputin', as the title role. In the next five years, he performed in the world premiere of Murder in the First and Waiting For Godot by The Rubicon Theatre. He was also sound consultant for Harry Chapin revue, 'Lies and Legends'
He performed in a one night benefit of JCS at the Ricardo Montalban Theatre in Hollywood in 2006. The new 'A.D Tour' followed, with a minimalist set and lasted between 2007 and 2010.
2012 saw Ted back on the road with new group, 'The Little Big Band.' performing songs from Hair, JCS, Sgt Pepper, as well as their own songs.
Ted played the role of 'The Publicist' in Alleluia ! The Devil's Carnival in 2015.
Ted was invited to Rome to play Jesus in JCS, directed by Massimo Romeo Piparo. Italian group Negrita also featured on stage, as well as a 12 piece orchestra. For a year, the show toured in Italy with overwhelming positive responses and sold out signs.
Another return to Italy for another JCS Tour. This time extending into The Netherlands and Belgium before coming back round to Italy in 2017.
Easter 2018, saw Ted back in the Netherlands, followed by Bulgaria and Spain. Then an Italian tour until December of the same year. I'm sure it would have continued if it hadn't been for Covid, but knowing Ted, and his optimistic outlook, the tours will return again soon.